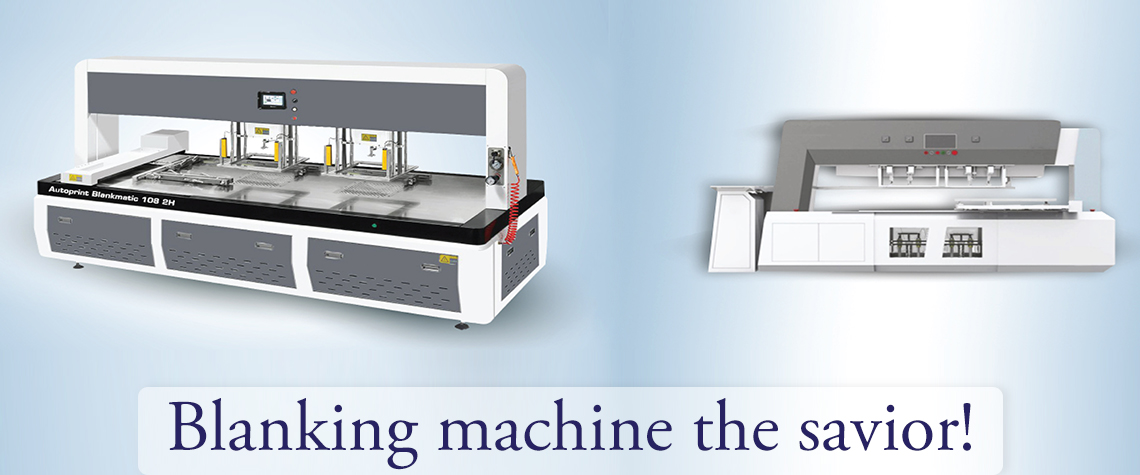 What is Blanking or Offline Blanking?
Offline Blanking and Stripping machine is every package provider's first step towards automation. Blanking is the processes in which a die punched carton is removed or stripped without being damaging.
Where does blanking play its role in the finishing process?
Printing - Die cutting – Blanking - Inspection - Folder gluing – Packaging
Blanking machine the Savior!
By providing seamless pickup and drop features, this machine removes the need for manual blanking and stripping. Proving to be a simple tool (for cost saving, time saving, reducing wastage and improves delivery cycle)
Disadvantages of Manual stripping!
Less no.of job commitments (job getting delayed for next job)
Higher chances of damaging cartons
More man power
Higher Chances for delayed delivery
Work places looks unorganised - uncleanliness
Advantages of Blanking Machine!
A step towards complete process automation of shop floor
Saves more time – which allows the owner to commit for more jobs than usual.
On time delivery
Cost saving – which eliminates more man power and also reduces wastage of cartons.
Effective ROI.
Work place looks more organised.
Happy client – Happy owner.