Board of Directors
K.RAMAKRISHNAN
Chairman
A mechanical engineering graduate from Madras University, Mr.K.Ramakrishnan has vast industrial knowledge, having served first in SAIL and later in BHEL for many years and as the Managing Director of Jayamkondam Lignite Power Corporation after retiring from BHEL. He has rich experience of over 36 years in core Public Sectors and 15 years in the Private Sector.
Mr.Ramakrishnan is now an adviser to many companies.
---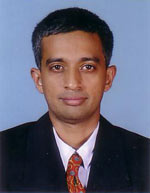 K.G. Suresh Joint
Jt. Managing Director
Mr.K.G.Suresh is an M.Tech (Gold Medalist) from IIT. He started his career in the year 1984 – 1985 as Graduate Engineer in Telco. After completion of M.Tech he served in M/s India Pistons for 4 Years from 1986 to 1990 specializing in Machine Building.
Having identified the need for quality Small Offset Printing machines with good after sales service back up, Mr. K.G. Suresh,as the Director – Technical, together with Mr. C.N. Ashok, started Autoprint Machinery Mfrs (P) Ltd., in the year 1992.
Contributions to the Printing Industry:
Designs world class Printing and Allied Machines
Concept Development based on customer requirements
Product development to meet Industry demands
---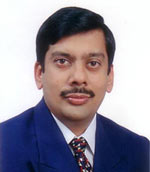 C.N.Ashok
Managing Director
Mr.C.N.Ashok is a Commerce Graduate and a Gold Medalist in CA. He is the Founder Director of Autoprint.
Former Chairman of Confederation of Indian Industry (CII), Coimbatore Zone
Former Vice President of Indian Printing Packaging and Allied Machinery Manufacturers Association (IPAMA), South Region
Autoprint Machinery Manufacturers (P) Ltd., was established in the year 1992, at Coimbatore, South India, as an expansion of his printing unit under the name Autoprint. Having realized the need for good quality small offset printing machines with a good service back up, Mr. Ashok pooled in the technical expertise of his cousin, K.G. Suresh, to form the Company.
Mr. Ashok has been conferred with the "Stalwart of the Printing Industry" and the "Life time Achievement Award" for his contribution to the printing Industry.
Mr. Ashok believes in working with youngsters and inspiring them to face challenges with conviction, commitment and courage.
Mr.Ashok has traveled widely to more than 52 countries.
He was an avid Basket Ball player in school and in college and has represented the State of Tamilnadu and Bharathiar University. He is currently grooming a team of 20 under- privileged youngsters in basketball to vent his passion for the sport.
---
Rajashree Ashok
Director
Mrs.Rajashree Ashok is a Commerce Graduate with a Master's in Business Administration, (CRM)
Director – Autoprint Machinery Mfrs (P) Ltd.,
Managing Partner – Autoprint Press
Executive - Editor –Offset Bulletin

Mrs. Rajashree has written more than 200 articles of value to the Indian Printing Industry through her editorials in the Autoprint Mini Bulletin, which has seen a circulation base of more than 1 Lakh Indian Printers.
Women empowerment is a cause close to her heart, and Autoprint press of which she is the Managing Partner has always had 30% women employees. She strongly believes in inclusive growth and has supported differently abled persons through direct employment and training.
Mrs. Rajashree supports the Autoprint team through mentoring, counseling and training. She actively participates at the Board level discussions and decision making.
She is a Badminton player and is a trained classical dancer and singer.
---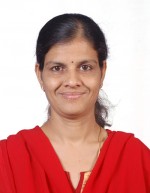 S.Vijayalakshmi
Director
Mrs.S.Vijayalakshmi is a Chemistry graduate who has worked as a Software Programmer. She actively participates at Board level discussions.
---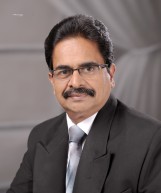 P.S.Balasubramanian
Director-Operations
Mr. P.S.Balasubramanian is a Mechanical Engineer with a Master's in Business Administration. He joined Autoprint in 1999 as General Manager – Customer Care and has gained rich experience in various departments of Autoprint including Marketing, Sales and HR.
He was earlier employed with HMT, Alwaye, Kerala as Head - Human Resources from 1986 – 2000
Has also served with ISRO, TVS Group & Hyderabad Asbestos Ltd
Recognized with the outstanding Human Resources Manager award among the 22 units of HMT.
Awarded as the best Manager by the Kerala Productivity Council.
Experienced in various fields of Production, Planning, Projects, Management Services, Strategic Planning, Systems, HR for 30 years'
Project Director in ERP implementation at Autoprint in 2007.
He is currently a Member of Governing council of Karpagam University, Coimbatore